Description:
Carbon Fiber Ghotda Telescopic Fishing Rod
Length 2.1m-3.6m / 6.89 feet-11.81 feet
Hard FRP Carbon Fiber
Specifications:
Rod Type: Telescopic Fishing Rod
Material: 80% FRP + 20% Carbon Fiber
Tonality: Hard
Colour: White
Size:

2.1m / 6.89 feet
2.4m / 7.87 feet
2.7m / 8.86 feet
3.0m / 9.84 feet
3.6m / 11.81 feet
Package Includes: 1  x Fishing Rod
(The rod holder and fishing box are not included. They are only for photoshoots.)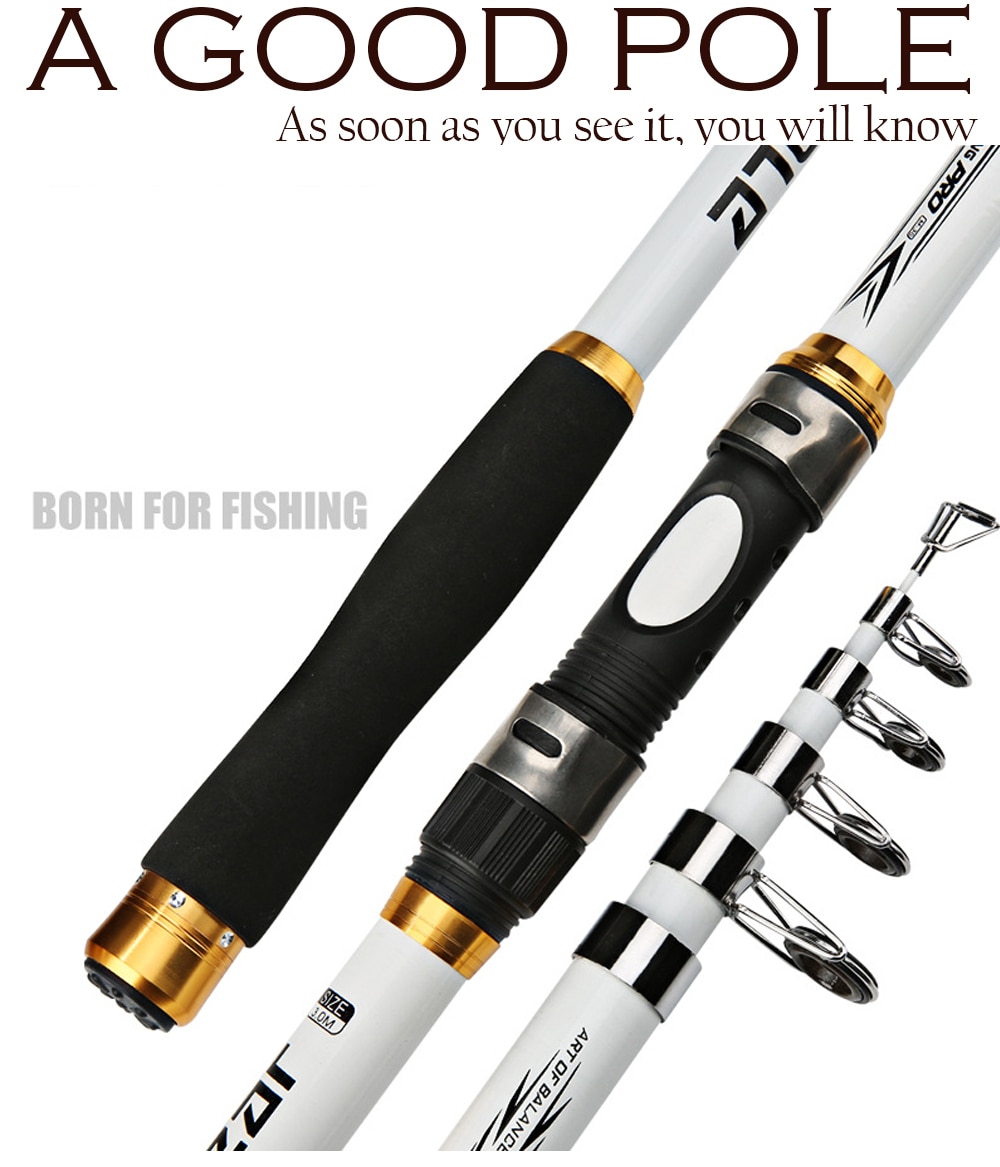 ​
Straight Rod Body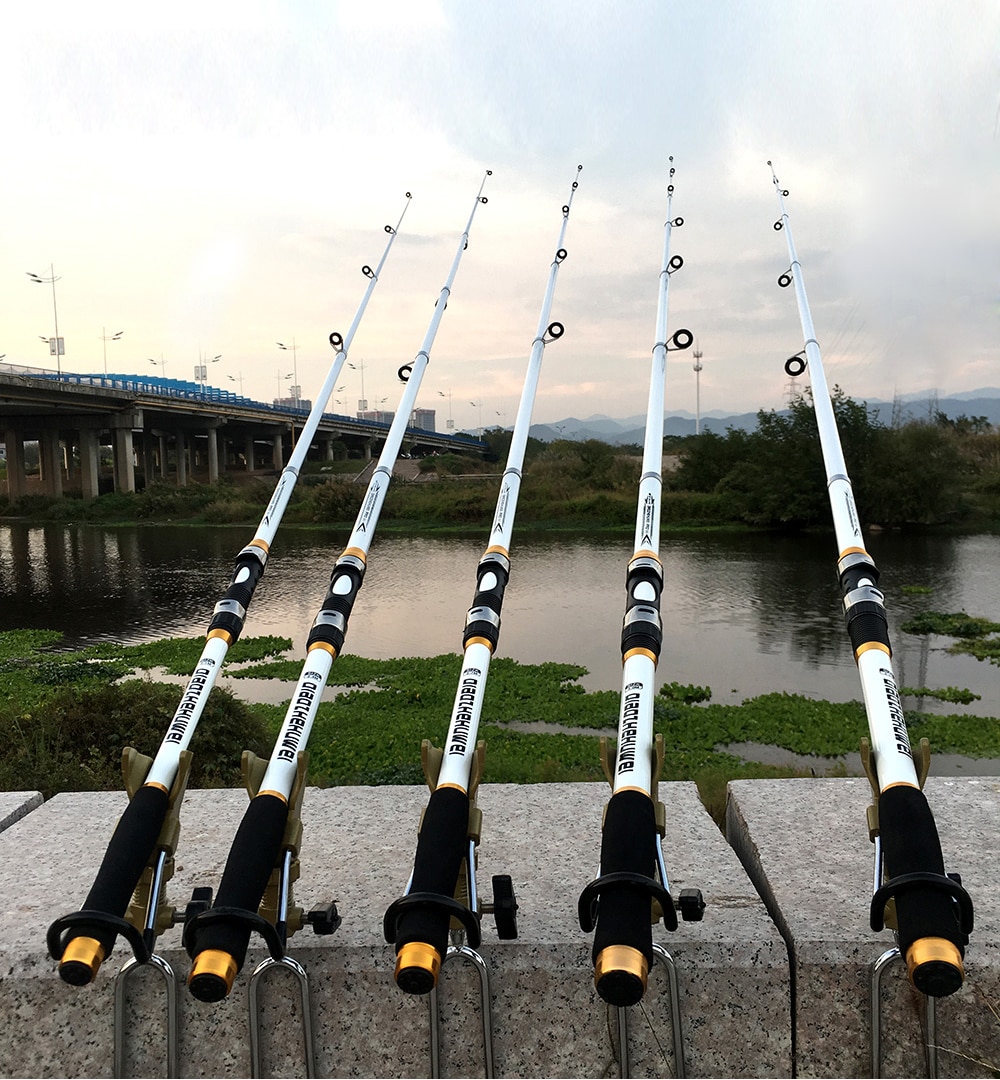 Show you the fishing weight of the rod.
(Net fishing weight: The weight of the objects held directly, not the weight when fishing)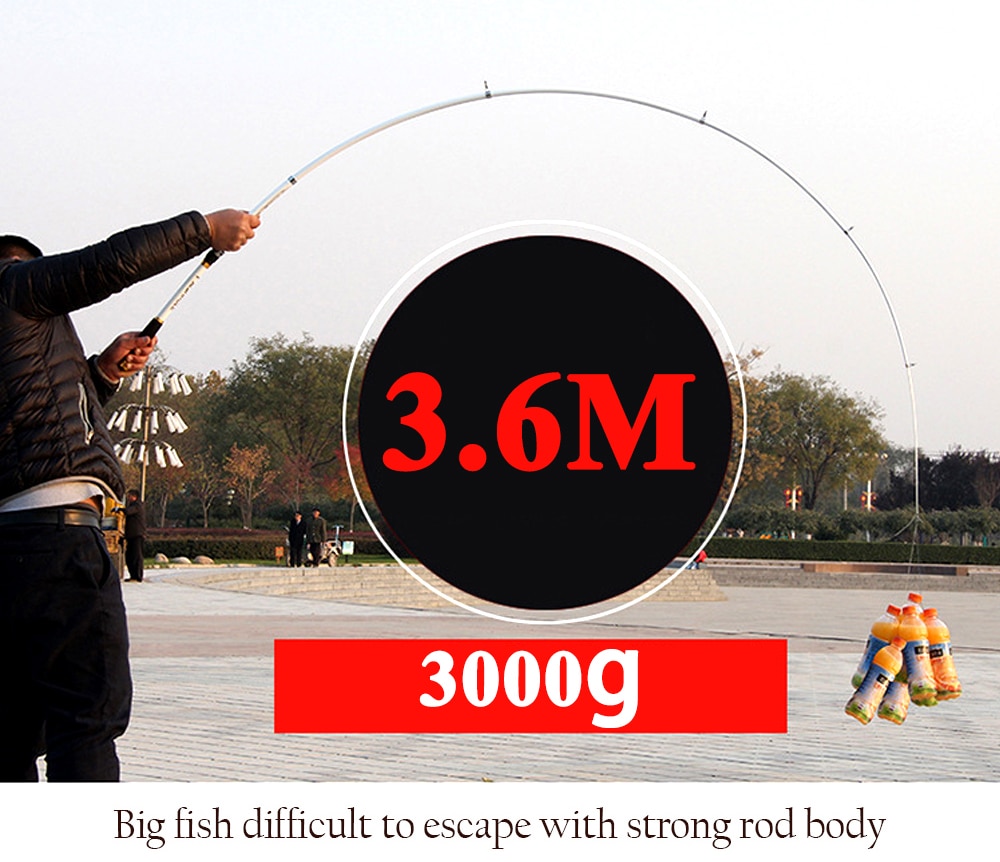 Big rings design. Made of ceramics and wrapped in stainless steel, one-piece welding, is strong and smooth.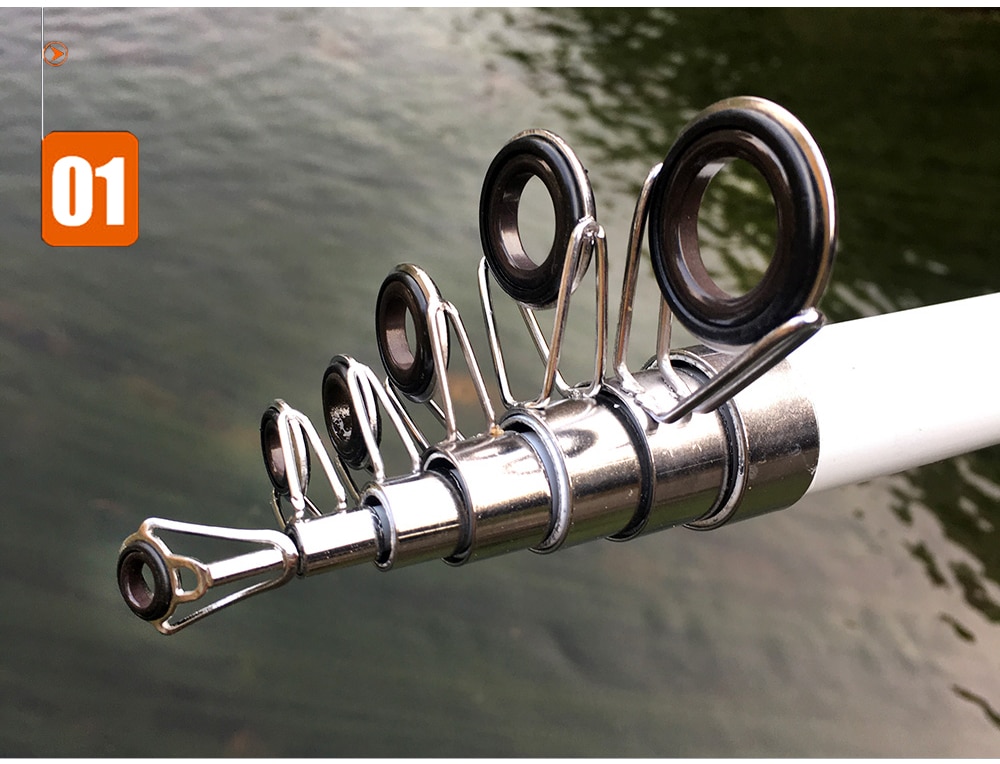 Durable reel seat. It is firm and easy to fix the reel, not easy to fall.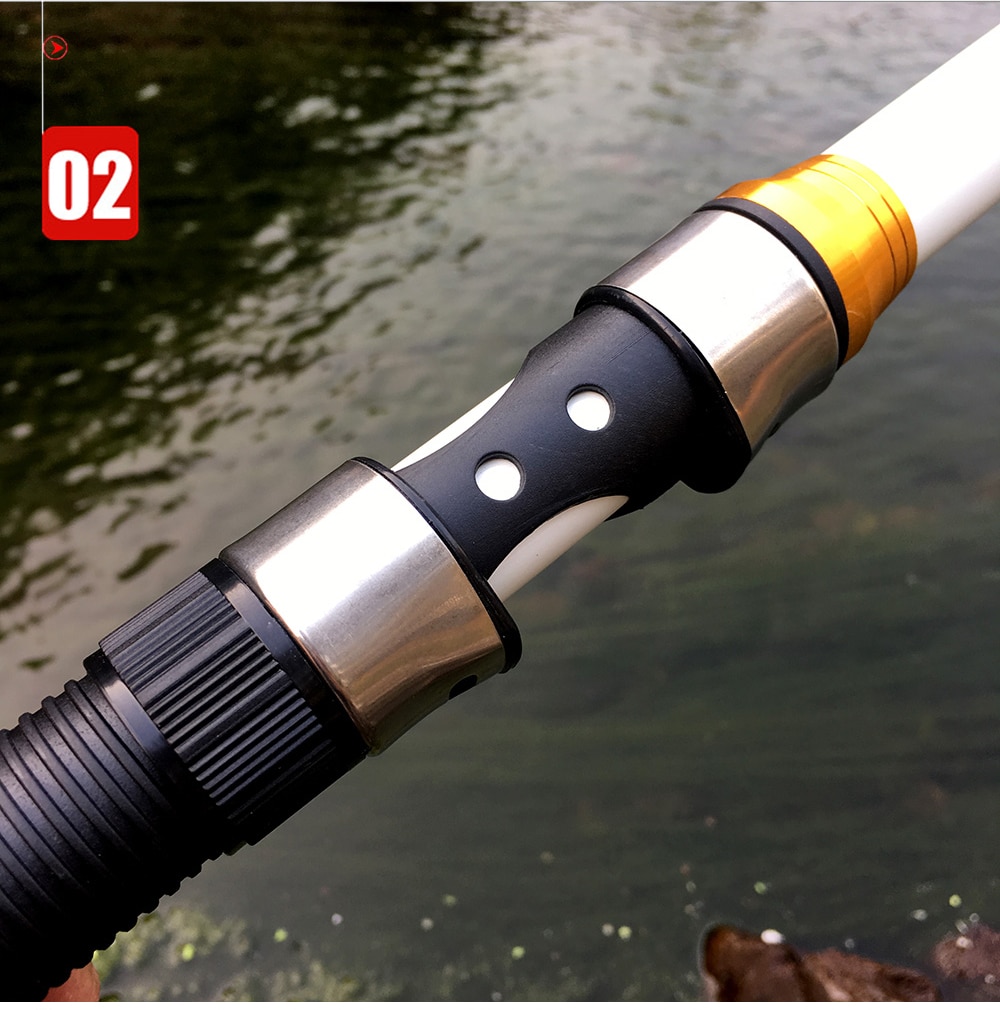 Fine paintwork.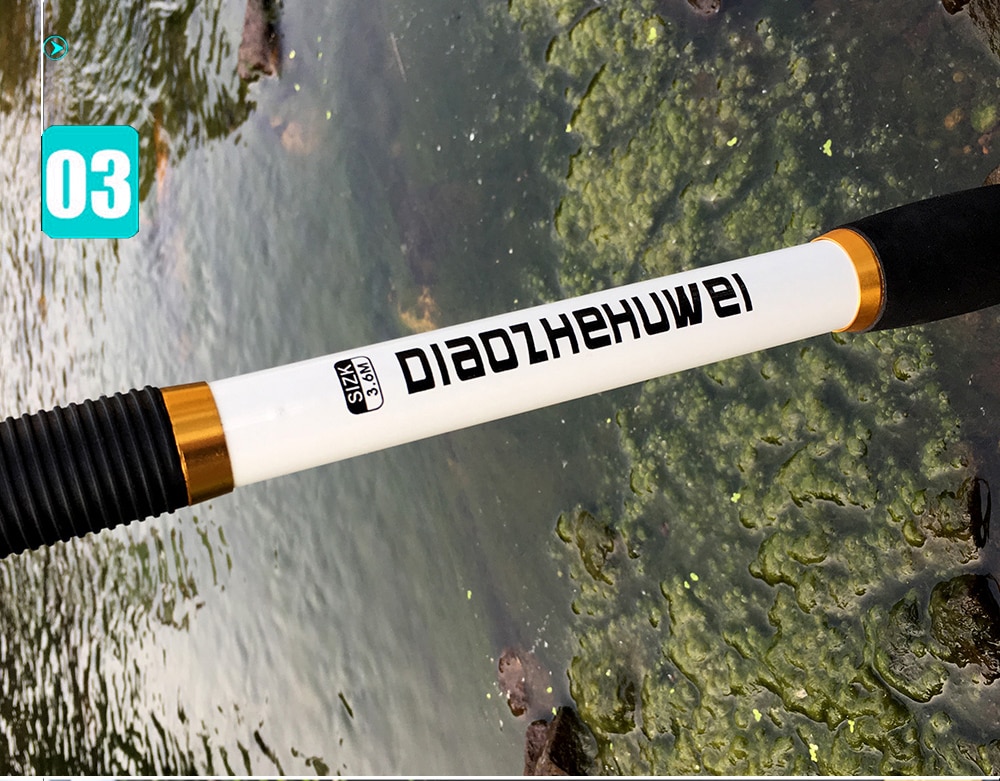 Comfortable foam handle. Sweat-absorbent and radial design, greatly enhance the comfort when fighting a fish and not tired after a long time fishing.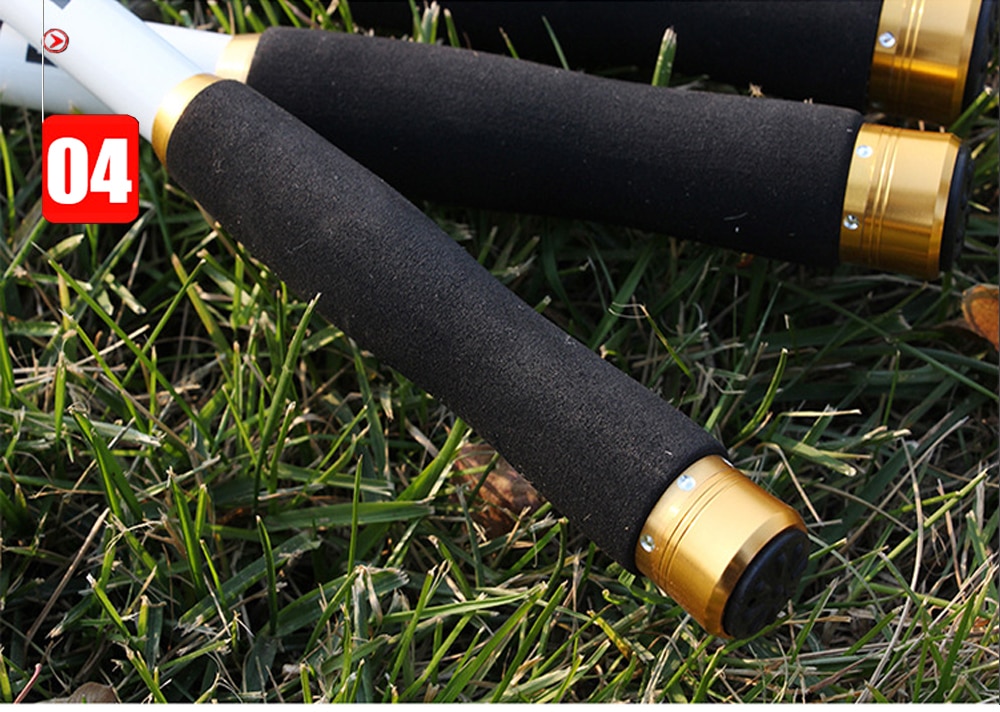 Show you the real rod