Description:
GAMWATER (DVR) Fish Finder
Underwater Fishing Camera
7 Inch
1000TVL
IP68
15 pieces White  LEDs + 15 pieces Infrared Lamp
Waterproof
For Ice/Sea/River Winter Fishing
Attention: the DVR functions are optional!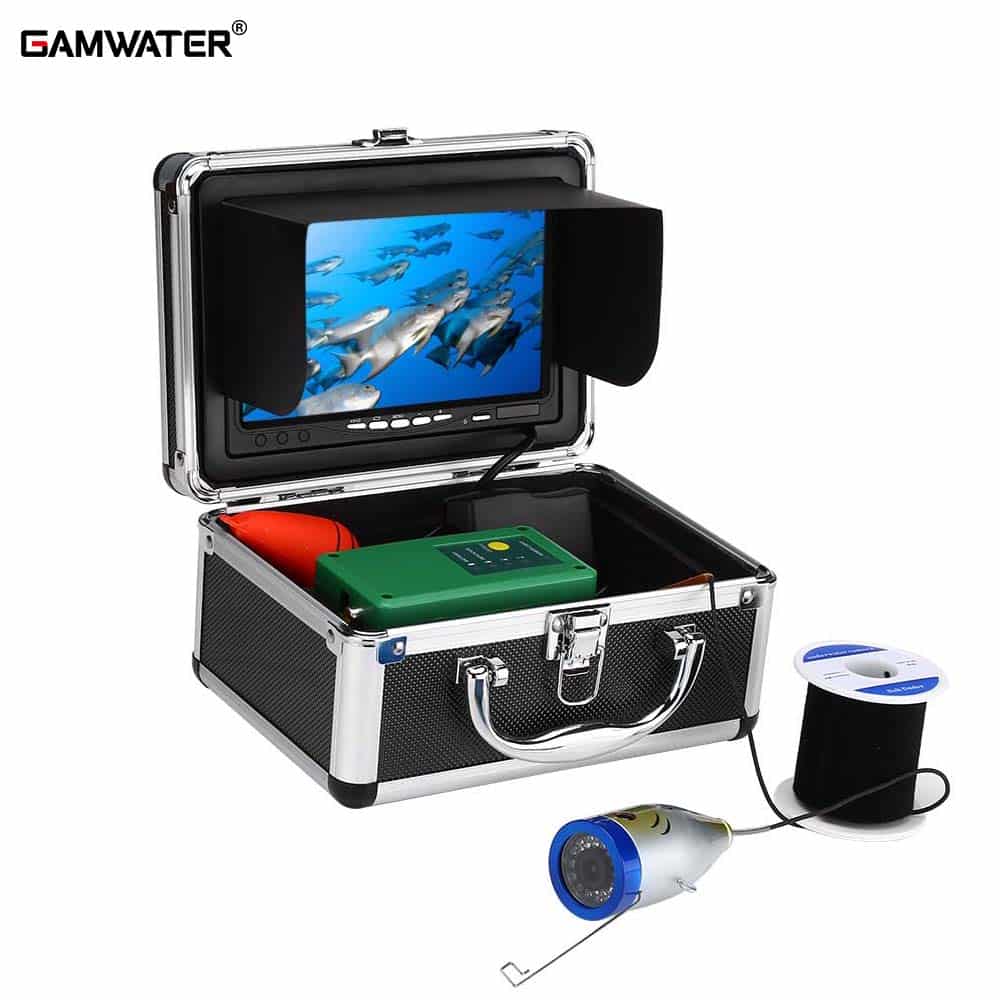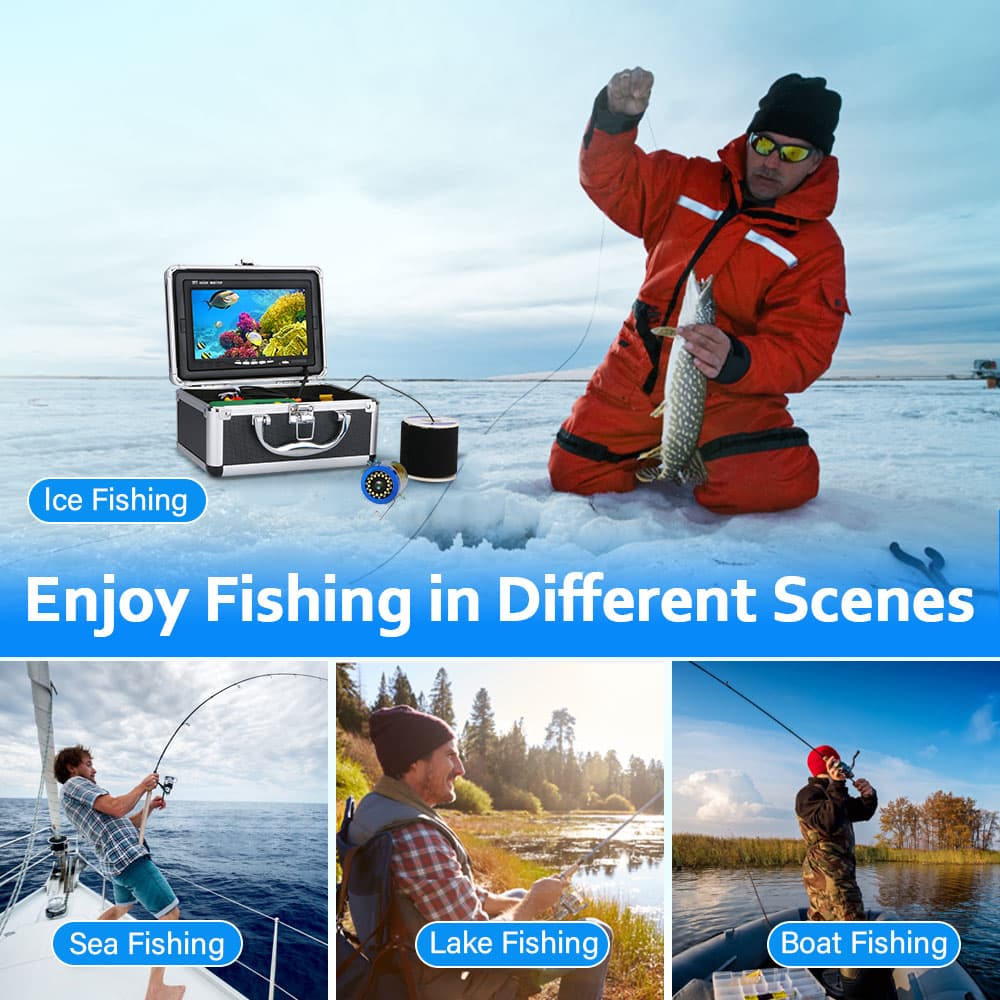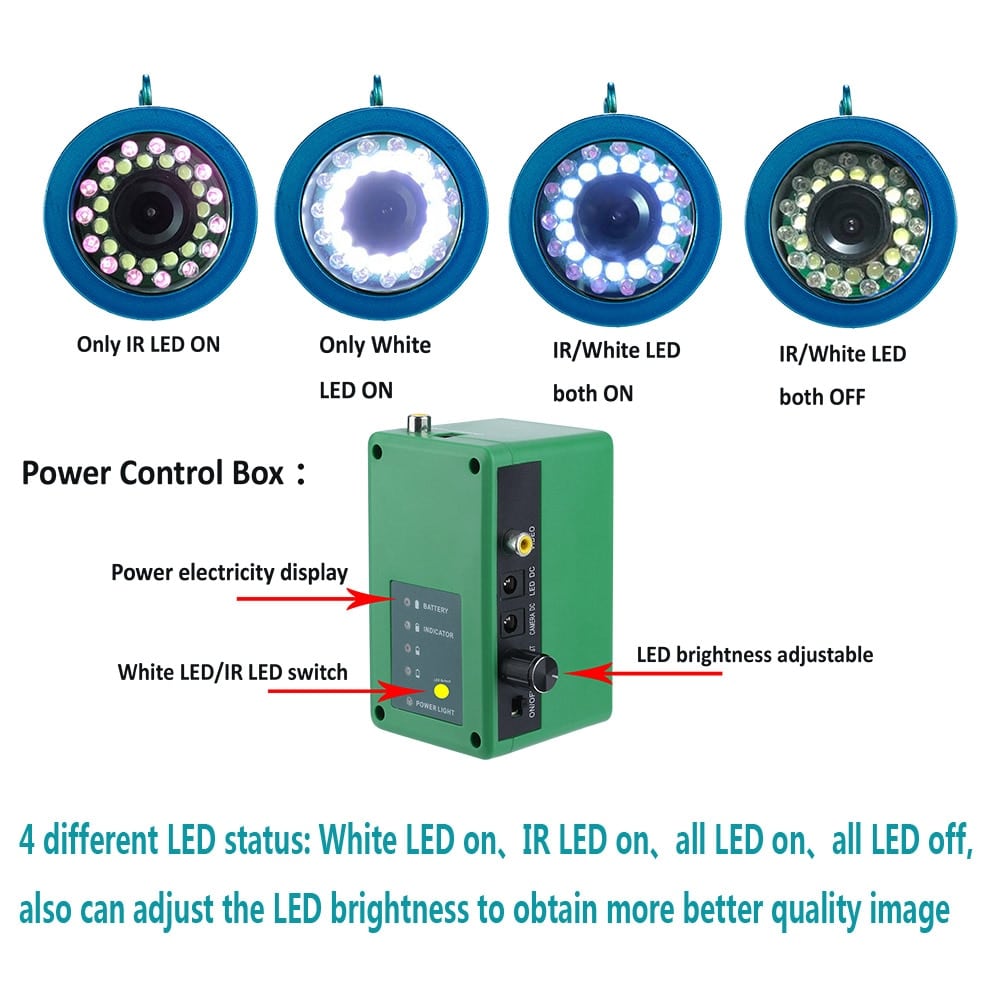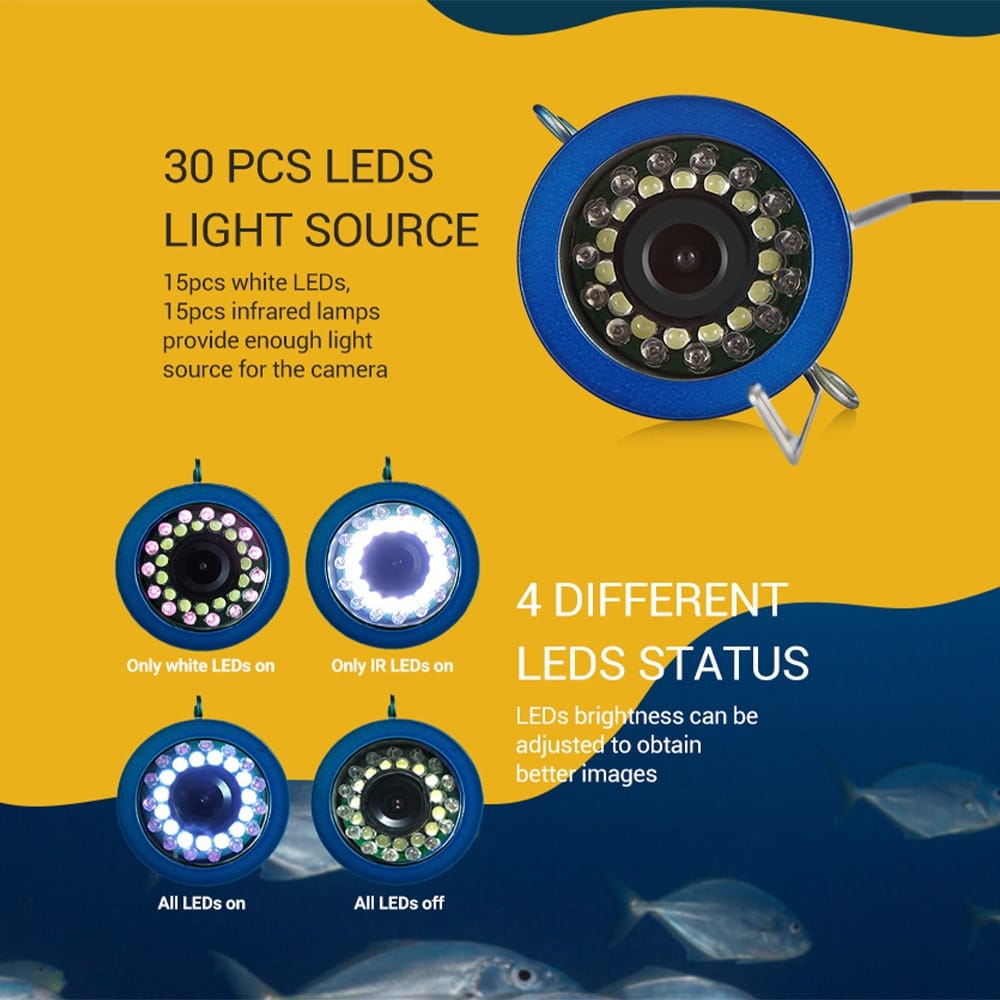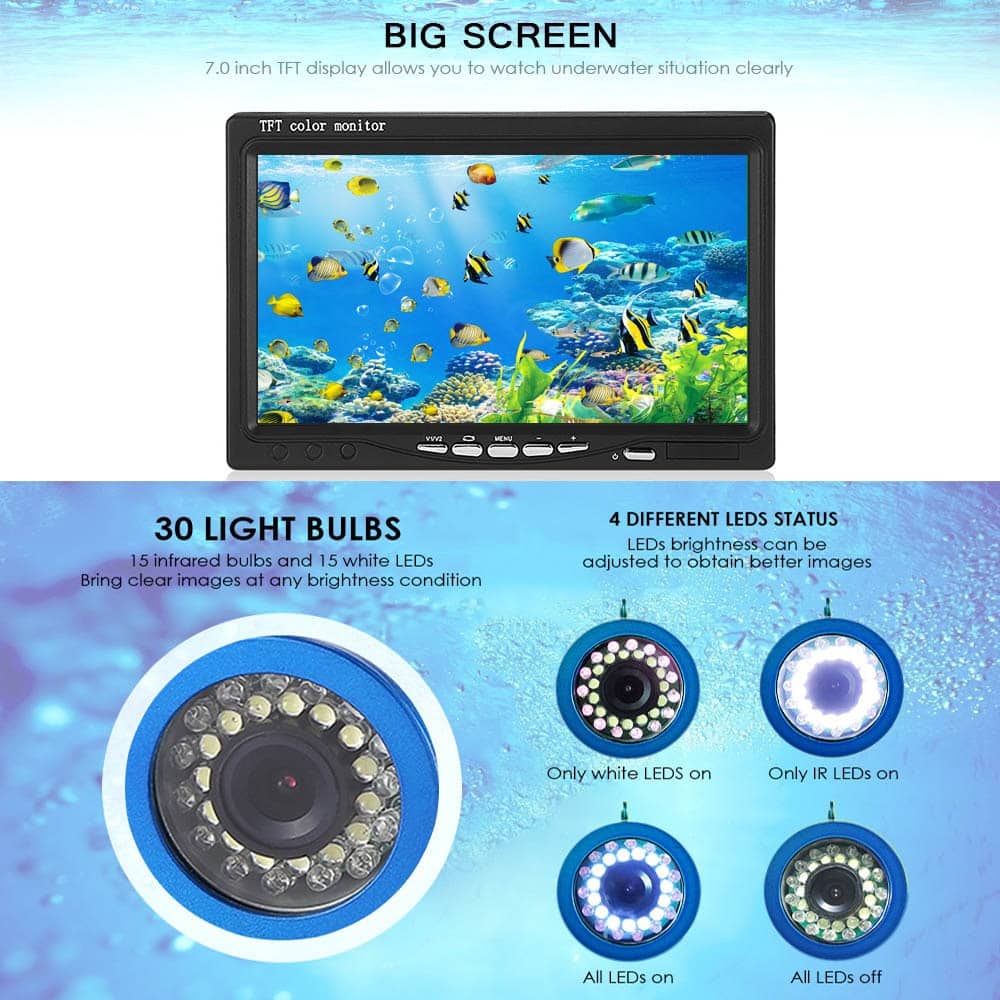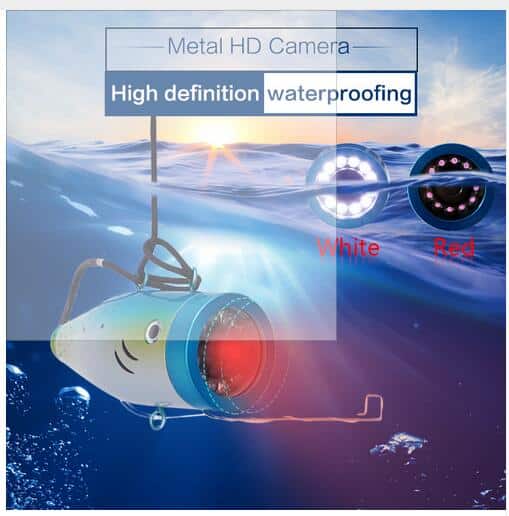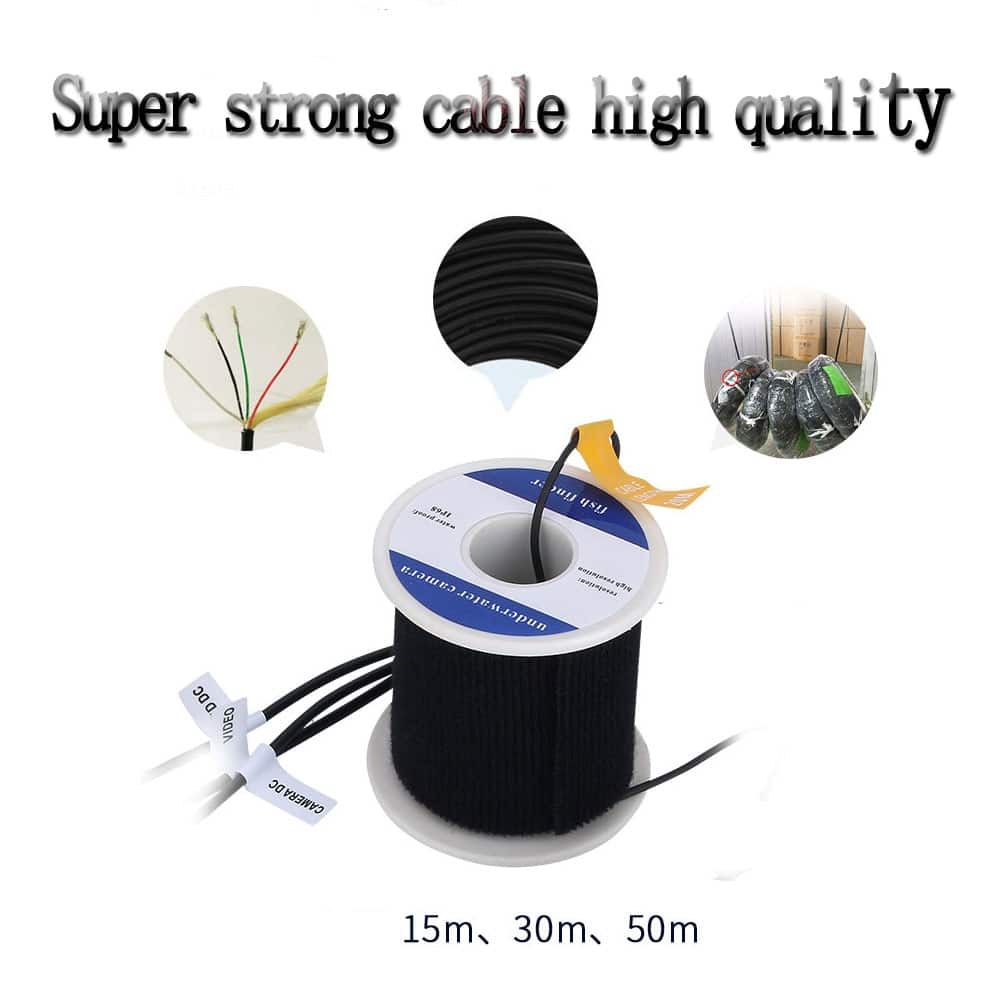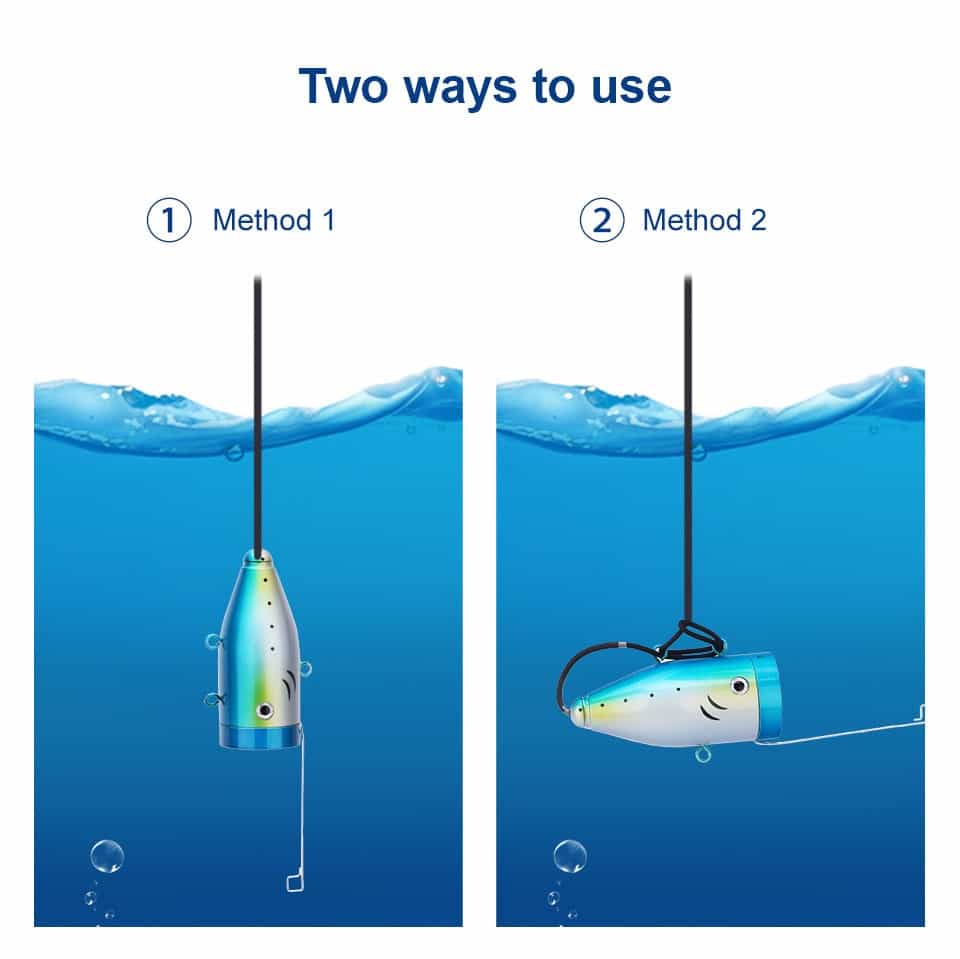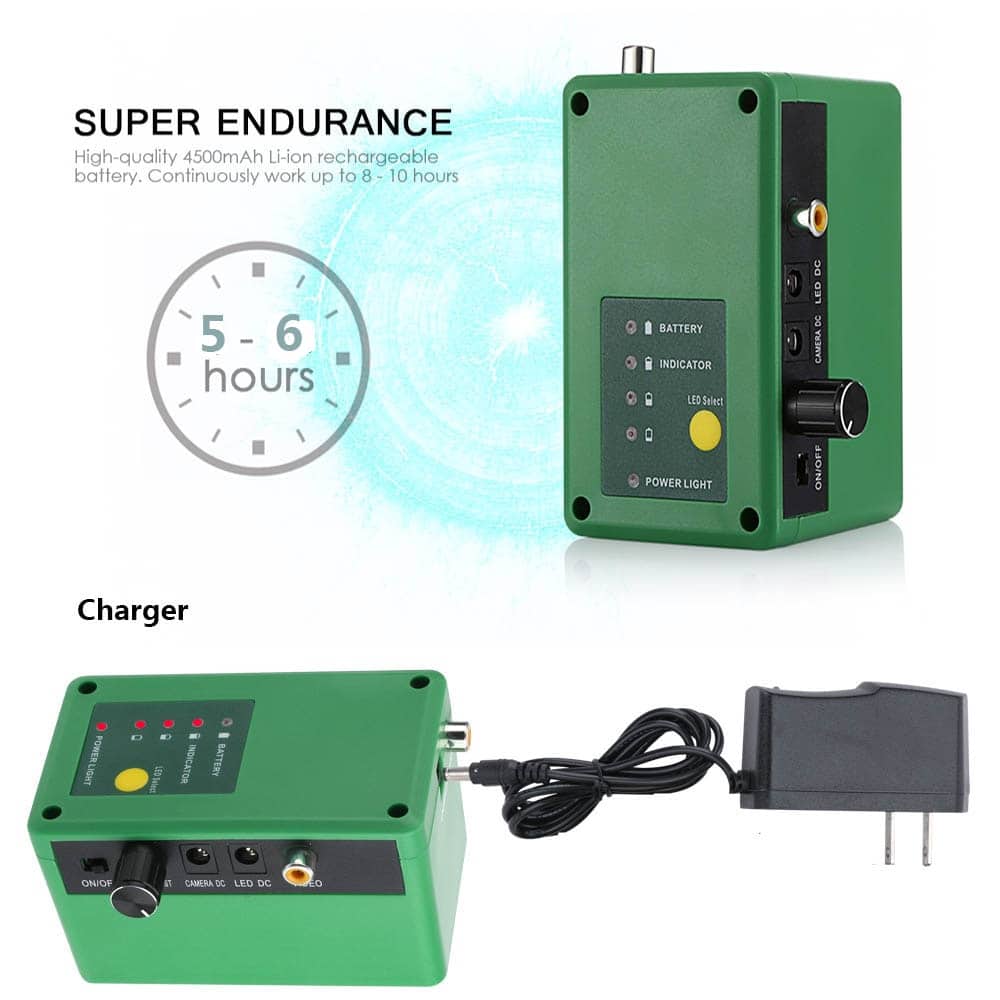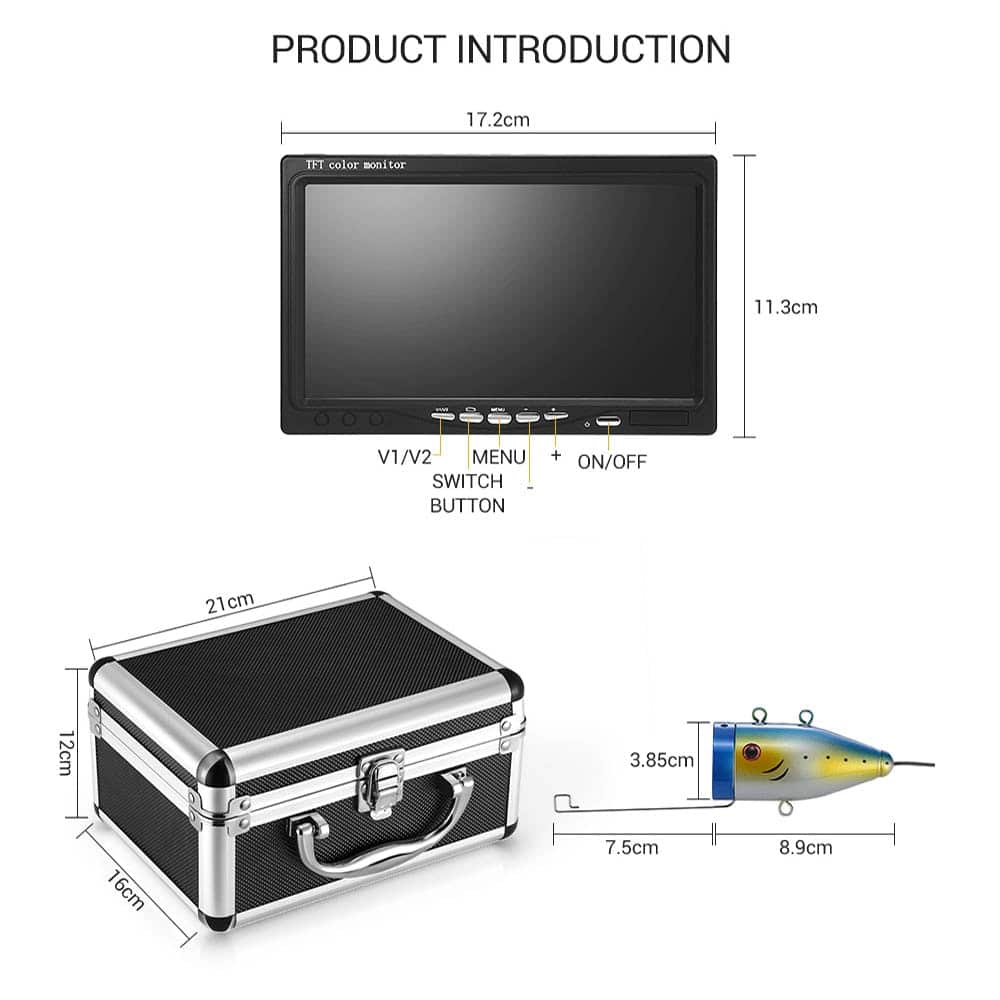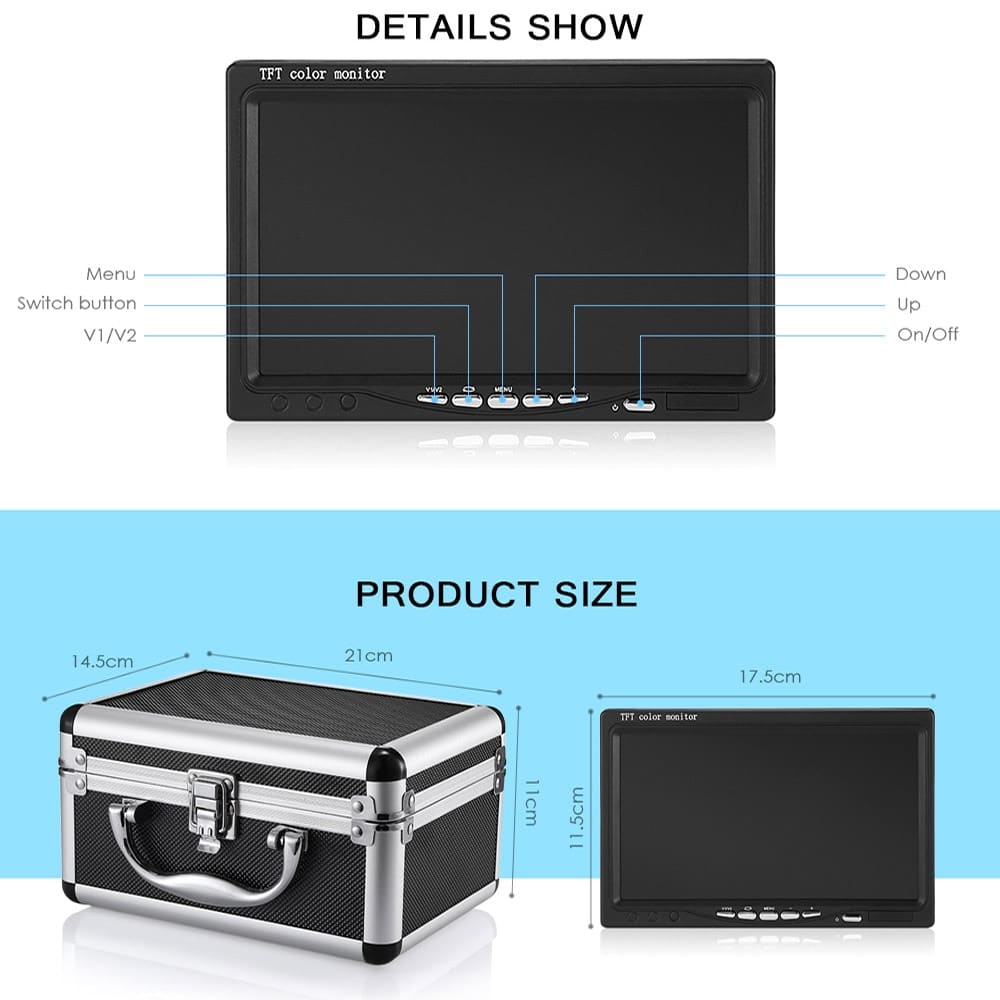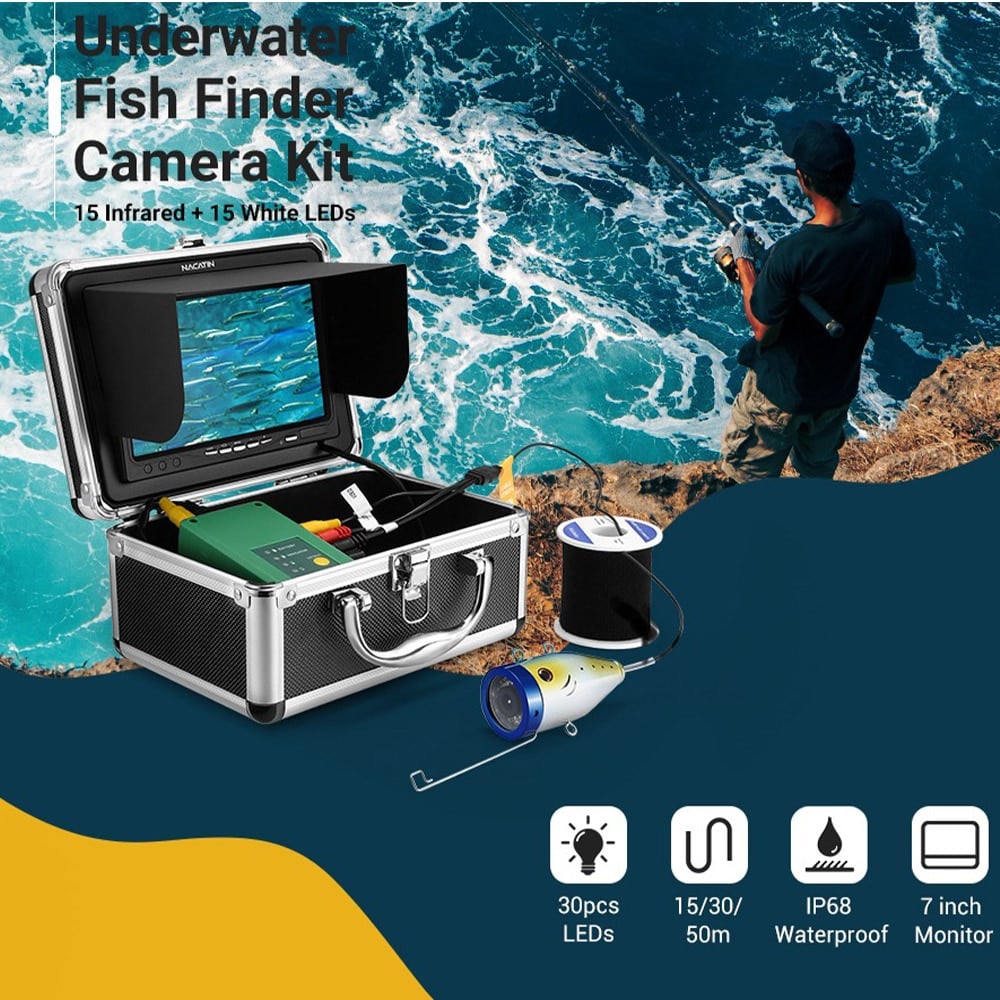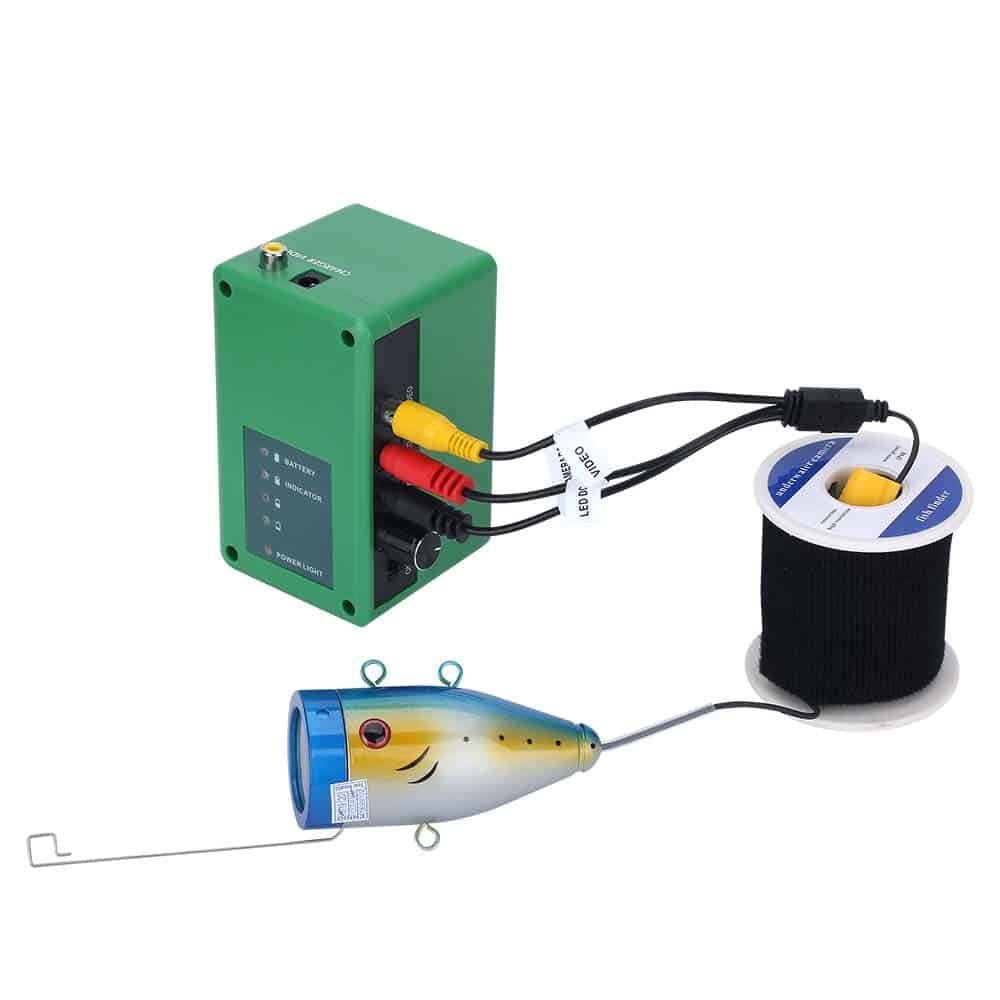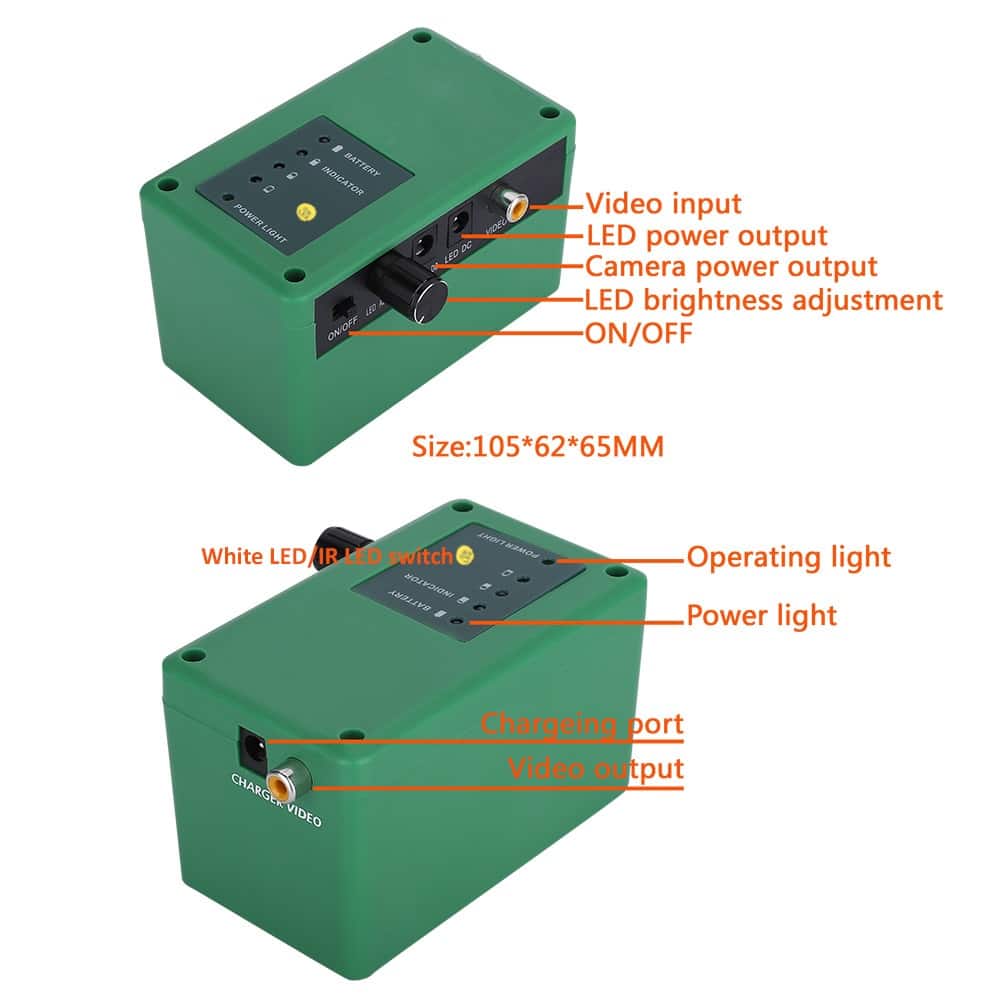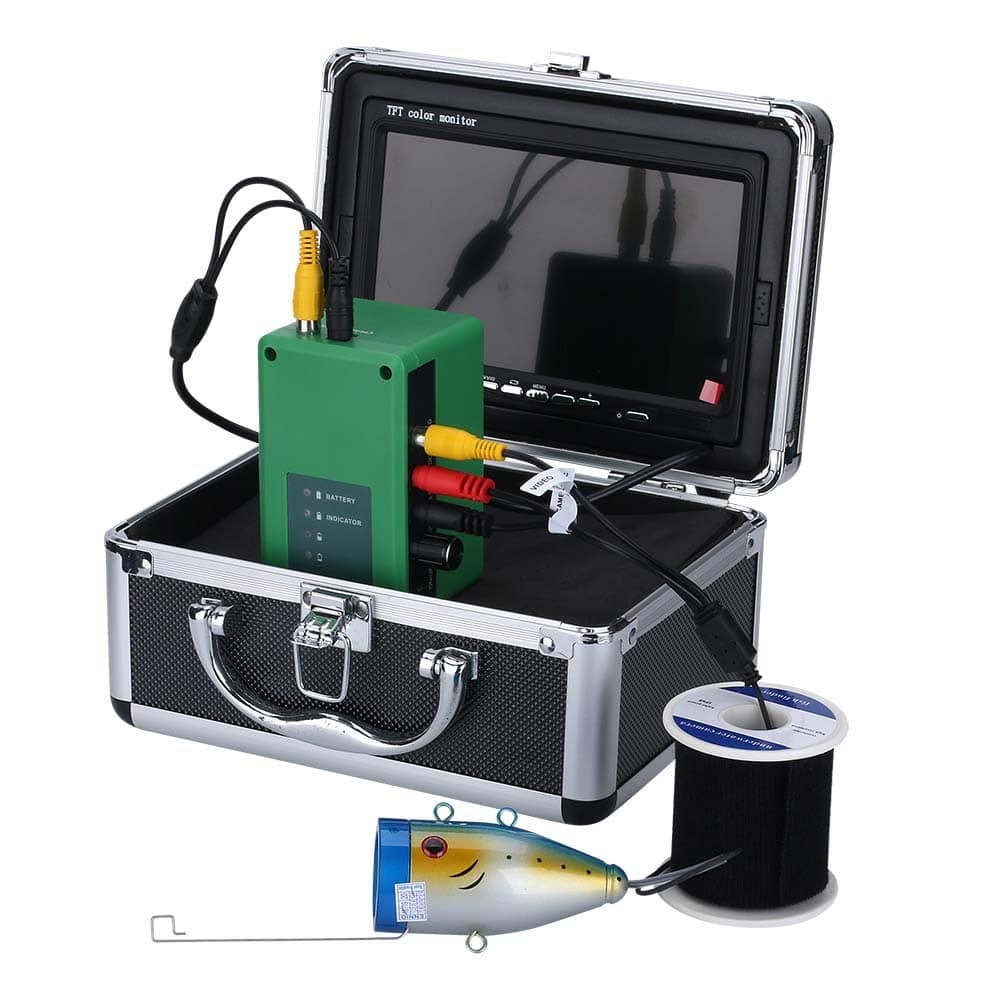 Fishing Camera Description:
It has a large colour screen and a height definition camera which has HD 1000 TV lines. 15 pieces white LEDs, 15 pieces infrared lamps, high-intensity.4 different LED statuses: White LED on、IR LED on、all LED on、all LED off, also can adjust the LED brightness to obtain a better quality image
Application field: monitoring aquaculture, underwater exploration, Ocean/Ice/Lake fishing swimming/diving/snorkelling are all available.
7-inch / 17.78 cm TFT colour monitor with sun-visor for a bright environment outside
Clear images are displayed with HD 1000TVL megapixels fishing camera.
Waterproof, Aluminum alloy 90 Degrees fish model design
Cold-resistant, waterproof and pull-resistant cables
The available camera extension cable length:

15m / 49.21 feet
30m / 98.43 feet
50m / 164.04 feet

15 pieces white LEDs, 15 pieces infrared lamps, high-intensity.
The continuous use time of the battery is up to 8 hours, Battery status.
4 different LED statuses:

White LED on、
IR LED on、
all LED on、
all LED off, also can adjust the LED brightness to obtain a better quality image
Display
Display Size: 7 inch / 17.78 cm
Display Resolution: 480X960
Monitor Input Voltage: 12V DC
Image Sensor: CMOS Sensor
IP68 Waterproof
Viewing Angle: 90Degrees
Visible distance ( clear water ): 1 – 3m / 3.28 feet  – 9.84 feet
Night Vision: 15 pieces white LEDs, and 15 pieces infrared lamps.
Camera: 1000TVL/Aluminum alloy
Battery: 4500AH
Power Box: Battery status
The continued use time of the battery: about 5-6 hours
Camera Size: Diameter 38.5  x 90mm / 1.52 inch x 3.54 inch
Aluminum Box Size: (240 x 210 x 140 mm  / 9.45 x 8.27 x 5.51 inch)
Package Contents:
1 x Case And Monitor
1 x Camera And Cable
1 x Battery (Power Control Box)
1 x Charger
1 x Float
 1 x Sun Visor
1 x Accessories
1 x Cover
1 x Bandage
1 x Manual